'TOLL ADVANTAGE DAYS' TO SHOWCASE WHAT'S NEW IN CONSTRUCTION JANUARY 27 & 28, 2007. Public invited to behind-the-scenes look at luxuy home building

DELRAY BEACH, Fla. – Toll Brothers, the nation's leading builder of luxury homes, will host Toll Advantage Days on Saturday, January 27, and Sunday, January 28, 2007 at its communities statewide, including Southeast Florida. Open to prospective homebuyers between the hours of 10 a.m. and 6 p.m., the events will give the public a rare opportunity to meet with Toll Brothers management teams and learn how homes are built from start to finish.

According to Toll Brothers Division President Mike Donnelly, the events will provide a behind-the-scenes look at luxury home building.

Toll Brothers will open the doors to residences under construction and invites the public to experience first-hand the numerous advantages a Toll Brothers home includes," Donnelly explained. "Visitors will have the opportunity to preview hot products and learn about what's new in quality construction techniques and craftsmanship. This is a rare opportunity to be with industry experts, tour construction sites and find out about the 'latest and greatest.'"

Visitors will learn about land planning and community design; the best ideas for placing a home on a home site; identifying and recognizing quality construction; home building technology and energy efficiency, all while touring homes in various stages of construction. Information packets will also be handed out.

As an example, visitors will be told about the use of recycled materials, Proflext Underlayment, Bituthene 3000 Water Membrane, high-efficiency air-conditioning systems and many other components found in Toll Brothers homes.

"This will be a very informative and worthwhile experience," Donnelly pointed out. "Although Toll Brothers has hosted Toll Advantage Days in others regions of the country, and in some of our communities in Florida, this year we'll have Florida completely covered," Donnelly added.

Toll Advantage Days are being held at these Southeast Florida Toll Brothers communities:

Wellington View, just north of Forest Hill Boulevard on Sansbury Way/Lyons Road/Ranch Road in West Palm Beach. Ocean's Edge at Singer Island, between the ocean and Intracoastal Waterway, east of PGA Boulevard. Event will be at off-site Ocean's Edge sales center in Palm Beach Gardens, on northeast corner of PGA Boulevard & U.S. 1 in Oakbrook Square Shopping Center within courtyard shops (Suite 80). Frenchman's Reserve, on Alternate A1A, one mile north of PGA Boulevard in eastern Palm Beach Gardens. Jupiter Country Club, just west of Florida's Turnpike on Indiantown Road in Jupiter. The Estates at Tradition, just west of Interstate 95 exit 118 (Tradition Parkway interchange/Gatlin Boulevard) in Port St. Lucie. Fairway Lakes at Viera (From I-95, exit #191 at Wickham Road. Travel west to Stadium Parkway and turn right. Entrance to Fairway Lakes is ½ mile on left.)

Activities and entertainment for adults and children are planned, and food and beverages will be available. Admission to these family-friendly Toll Advantage Days is free of charge.

For additional information, visit www.TollAdvantageDay.com.

CASA LUNA SHINES LIGHT ON GREAT VALUE AT TRIESTE AT BOCA RATON

BOCA RATON, Fla. – Three luxury townhome designs are available as Toll Brothers offers final purchase opportunities at Trieste at Boca Raton, located on the east side of Federal Highway just north of Yamato Road in East Boca Raton. Ranging in size from approximately 2,900 to 3,100 air-conditioned living space, they are priced from the $700,000s.

Among the distinctive floorplans presented is the Casa Luna, featuring three levels of luxury. Upon arrival, one encounters a covered outside entry along with a two-story-high interior foyer. Adjacent to this entrance is a bonus room with sliding glass doors opening onto a covered lanai, and a landscaped backyard. There is also a full bath, enabling the bonus room to serve as a guest suite or fourth bedroom. Other uses include a fitness center, hobby room or home office. Also on the entry level is a two-car garage with a full-size driveway.

The main living areas of the Casa Luna are situated on the second floor, which is accessible by either stairs or a private elevator.

"On the second level, you'll find a study and powder room, plus a well-appointed gourmet kitchen with granite countertops, a pantry and GE® appliances, including a gas cooktop," said Project Manager Ryan Lovelady. "The kitchen overlooks the breakfast area and adjoining balcony, as well as a spacious great room. It, too, has a balcony with access to the outdoors through sliding glass doors.

Included in the Casa Luna's more than 2,900 square feet of air-conditioned living space is a third floor accommodating the master suite. The master bedroom has coffered ceilings, two walk-in closets, and a sumptuous master bath outfitted with a jetted Jacuzzi® tub, separate shower, and two vanities with his-and-her sinks.

In addition, the third level has another two bedrooms, plus a full bath, a linen closet, and a full-size laundry room with a washer, dryer and tankless gas hot water heater for water on demand.

"Having the laundry area near the master suite is a real convenience, and our residents seem to think its location is definitely a plus," Lovelady added. "And the tankless water heater provides cost efficiency."

According to Lovelady, all townhome designs at Trieste at Boca are attractive and functional. "It depends on which one meets our buyers' needs best of all," he said.

Upon completion, there will be a total of 109 townhomes within the intimate residential enclave. The community is gated with a guardhouse manned 24 hours a day.

Other amenities include an outdoor pool, spa and cabana. Brick walkways, gazebos, cedar trellises and lush landscaping further contribute to the Mediterranean resort look.

"Trieste townhomes are truly value-packed and they 'live' like single-family homes, without the upkeep," Lovelady said. "Our homeowners also enjoy the eastside location, which is central to both downtown Boca Raton and Delray Beach, and just minutes to area beaches and Interstate 95."

Toll Brothers, a Fortune 500 company and the nation's leading builder of luxury homes, began business in 1967. The company currently operates in 21 states.

The Trieste sales center, at 5700 North Federal Highway, is open daily from 10 a.m. to 6 p.m. To visit, take Interstate 95 to Yamato Road east (exit 48 from the north, 48A from the south). Travel one mile to Federal Highway (U.S. 1). Turn north (left) and continue one-half mile to the Trieste entrance on the right. Follow the signs through the main entrance off Federal Highway to the sales center in the Aventino model. For more information, call 561-620-0069 or visit TriesteAtBocaRaton.com.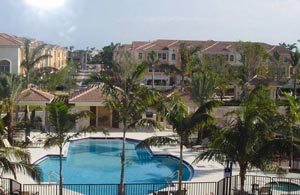 TOLL BROTHERS OFFERS FINAL OPPORTUNITIES TO LIVE AT FRENCHMAN'S RESERVE
PALM BEACH GARDENS, Fla. – Toll Brothers, the nation's leading builder of luxury homes and developer of Frenchman's Reserve in eastern Palm Beach Gardens, is now offering final opportunities to live at the new country club community.
Approximately 270 families already call Frenchman's Reserve "home," according to Senior Project Manager Alex DeChabert.
"Additional homes are under construction and other excellent locations continue to be offered. However, there are only a few number of chances to own a Signature series home and become a resident of one of the area's most upscale and exclusive communities," he added.
Among the draws at Frenchman's Reserve are the many club facilities that members are able to enjoy. "They haven't had to wait for the 18-hole Arnold Palmer Signature Golf Course to be completed. There is also a fully amenitized, two-story Grande Clubhouse, as well as a separate, state-of-the-art spa, tennis, swim and fitness facility that complements the active lifestyle of our age-varied membership," DeChabert pointed out. "Members can utilize these amenities, too, without having to wait until all the homes are sold and built," he pointed out.
Designed in traditional Old World-style, the elaborate Grande Clubhouse features a main dining room, Grille room and lounge, library, board room, golf pro shop, multi-purpose rooms, card/TV rooms, and locker facilities. The separate fitness facility includes a full-service spa with a nail salon; steam, massage, facial and locker rooms; state-of-the-art fitness area; six, lighted, Hydrogrid clay tennis courts; tennis pro shop; and grille room/lounge. There is also a large, outdoor, stylized pool with whirlpool and fountain bordered by a generously sized deck with chaises and tables for relaxation and poolside dining. Upstairs, furnished guest suites are available year-round by reservation for guests of members.
Frenchman's Reserve provides an impressive grand entrance featuring a circular "round-about" with a majestic, illuminated, 55-foot-high clock tower surrounded by cascading fountains, lush landscaping, Mediterranean-inspired stucco walls with arches, balustrades, benches, mosaic tile accents and Old World-style gas lampposts. Further embellishments include tranquil water features, meandering walkways and bike paths, pedestrian arches wrapped with flowering bougainvilleas, domed, arched structure with tiered fountains and planters, and a manned guardhouse.
Distinguished single-family estate homes are set amid the golf course. Toll Brothers offers three- to six-bedroom Mediterranean-inspired homes priced from $1 million to $2 million. Almost every home site features views of the golf course, lakes or nature preserves.
Custom homes built by Bloomfield Construction and Tuscan-Harvey Estate Homes are also available, within the L'Hermitage enclave, from approximately $2 million to over $5 million.
Toll Brothers, a Fortune 500 company, began business in 1967 and became a public company in 1986. Its common stock is listed on the New York Stock Exchange and the Pacific Exchange under the symbol "TOL." The company currently operates in 21 states.
To reach Frenchman's Reserve, take I-95 or Florida's Turnpike to PGA Boulevard. Go east in the far right lane to the Alternate A1A ramp. Proceed north on Alternate A1A to the entrance on the right. The sales center is open from 10 a.m. to 6 p.m. daily. For further information, visit FrenchmansReserve.com or call (561) 799-5660.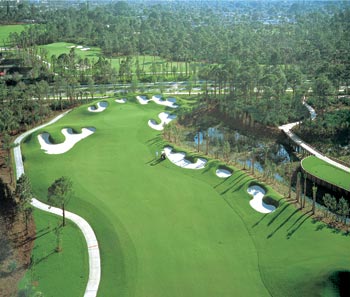 JUPITER COUNTRY CLUB OFFERS A DIVERSITY OF LUXURY HOME STYLES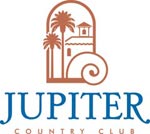 Toll Brothers, the nation's leading builder of luxury homes, is presenting another new golf course community in Palm Beach County: Jupiter Country Club located just west of Florida's Turnpike on Indiantown Road in Jupiter.
At the 480-acre community, Toll Brothers offers a choice of 12 distinctive, one- and two-story, single-family luxury home designs, as well as stately, two- and three-bedroom townhome designs within the Tournament Collection. Homes will be set amid an 18-hole Greg Norman Signature Golf Course and provide panoramas of the golf course, a lake or a nature preserve.
Toll Brothers broke ground on eight model homes in August, and began the main entry feature and paving of the main road into the community at the end of September.
The Tuscan-style entrance will have a manned guardhouse and an immaculately landscaped boulevard leading to the various neighborhoods. In addition, the golf course is undergoing final shaping by Greg Norman Golf Course Design.
Upon completion, the $670-million Jupiter Country Club will have 362 detached single-family luxury homes and approximately 166 attached townhomes, all of which highlight some of the builders most popular home designs in South Florida. The estate homes range from 2,765 to 5,675 square feet under air and include a swimming pool. Prices are from the mid-$900,000s to over $1.5 million.
The townhomes, which are a carefree-living alternative, range from 2,281 to 3,326 square feet of air-conditioned living space, with prices from the $600,000s.
Full Membership at Jupiter Country Club is limited and included with the purchase of a single-family home. Townhome owners may acquire a Full Membership, based upon availability.
Toll Brothers will also build a private Grande Clubhouse and a separate Health & Fitness Clubhouse with full amenities.
A Fortune 500 company and America's Luxury Home Builder™,
Toll Brothers began business in 1967 and became a public company in 1986. Its common stock is listed on the New York Stock Exchange and the Pacific Exchange under the symbol "TOL". The company serves move-up, empty-nester, active-adult and second-home buyers and operates in 21 states.
For further information about Jupiter Country Club, call 561-743-7900 or visit JupiterCountryClub.com.
---
ARCHIVES