Video Sponsored by:
LASER HAIR CONCEPTS







www.SouthFlorida.BizJournals.com.

Veteran bankruptcy attorneys say housing fallout is just starting South Florida's Chapter 11 bankruptcies through September 30th.

2005 had 68
2006 had 55
2007 had 189 Source: U.S. Bankruptcy Court, Southern District of Florida, CM/ECF PACER
By Paul Brinkmann

Liquidity in the real estate market is drying up, making it difficult to complete bankruptcy sales, veteran South Florida bankruptcy attorneys say.

They expect to see more bankruptcy filings in housing-related businesses this winter, and to be increasing busy with out-of-court workouts for distressed companies.

"None of us are experts on the economy, but whether you call it a recession or a slump, we see it every day on the front lines," said Brian Gart, a Greenberg Traurig attorney with 25 years in bankruptcy practice. "Day in and day out, you hear about business failing."

Although South Florida is no stranger to real estate booms and busts that often are followed by bankruptcy, this cycle is different because it wasn't begun or fueled by other industries such as tourism, attorneys say.

"My personal opinion is the bottom of the residential real estate market is 18 months away, and we are in a heavily driven real estate market," said Michael Goldberg of Akerman Senterfitt. "It is primarily residential, but I do think, at some point, the commercial market will take a downturn also."

Agreeing with Goldberg and Gart are John Kozyak of Kozyak Tropin & Throckmorton; Paul Singerman of Berger Singerman; and Patricia Redmond of Stearns Weaver Miller Weissler Alhadeff & Sitterson. Each has more than 20 years' experience in bankruptcy practice. Redmond and Kozyak have almost 30 years each.

Singerman's firm handled the bankruptcy of Juan Puig's development company, a victim of Hurricane Wilma that filed in May. Since then, smaller companies, such as Vision Development Group of Broward County LLC, have followed suit.

The number of Chapter 11 bankruptcy reorganizations in South Florida has tripled so far this year: There were 189 filings by Sept. 30 this year, compared with 55 at the same time last year. The total number of bankruptcies, including individual, was more than 1,000 for the month of September, compared with 705 last September.

Singerman agreed that the current trough will be prolonged.?? "People who are hanging on, toughing it out – the reality is they will still be stuck with a piece of ground they have 60 percent more in than those who bought at the deep discount," he said.
---
Profits up, rates down slightly in medical malpractice insurance
By Brian Bandell
As the number of medical malpractice claims has declined in both Florida and the nation, the state's largest medical malpractice insurance companies have generated higher profits.
Yet, South Florida doctors are stilling waiting for the rate relief they expected from legislation passed in 2003.
The seven largest medical malpractice insurers in the state – representing two-thirds of the physician market – had net income of $2.2 billion in 2006, compared with $700 million the year before, according to a report by the Florida Office of Insurance Regulation (OIR). This includes national profits, as companies don't separate profit by state.
In Florida-specific numbers, all but one of the seven largest medical malpractice insurers saw a decline in the percentage of earned premiums being paid out to cover losses and related expenses.
The average Florida physician got a 3 percent rate reduction in 2006. That's not much, considering rates nearly doubled for some doctors from 2002 through 2004.
Yet, more relief is on the way. Four of the seven largest insurers have filed to lower their rates in 2007, although Continental Casualty Co.'s filing excluded South Florida. The other three didn't change their rates, despite paying fewer claims per earned premium.
The largest insurer, Jacksonville-based First Professionals Insurance Co. (NASDAQ: FPIC), asked the OIR for an 11.7 percent decease on top of the 8.5 percent decrease it got last year. If this passes, its rates will be just below 2003 levels, said Bob White, president of FPIC, which covers 23 percent of the state's insured physicians.
"Bringing them back to 2003 levels is like saying, 'When you're drowning, we'll throw you a snorkel," said Nigel Spier, a Hollywood-based obstetrician/gynecologist.
Rather than pay upward of $150,000 a year for $250,000 in coverage per incident, most South Florida doctors in high-risk specialties have chosen to self-insure, said Spier, who is has gone the latter route. The premiums would have to fall below $80,000 for him to consider getting insurance, he said.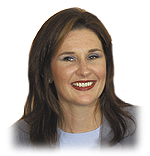 Darcie Lunsford's Hair provided by:
Wild Hare Salon and Spa | 2120 St. Andrews | Boca Raton

SFBJ - ARCHIVES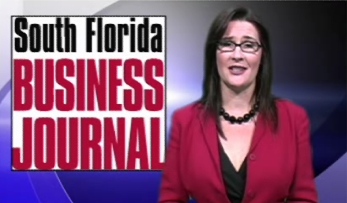 South Florida Business Journal
Darcie Lunsford Archives