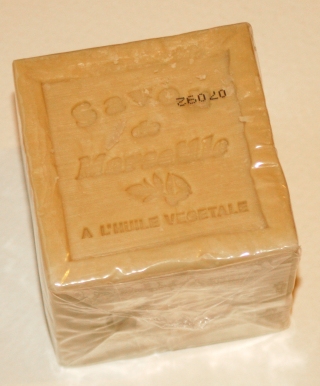 Typical soap hurts the environment in many ways. Soap is designed to react and mix with water, which causes problems when it inevitably goes down your drain and into our water supply, and tons of soap and detergent is used for personal hygiene, clothes washing, dish washing, and car washing every day. Many soaps and detergents contain phosphates. Algae and plankton feed on phosphate, and an overabundance of phosphate in the water supply from discarded soaps leads to overpopulation of these organisms. A runaway algae bloom can block sunlight from lakes, rivers, and oceans, harming plant and animal life in these bodies of water. Other harmful ingredients in soaps are the perfumes and dyes manufacturers add to their products for some asinine reason. Recent studies have shown that a high concentration of these additives in the environment (where they all end up when soap goes down the drain) cause birth defects in animals.
The best way to mitigate the affect of the soap you use on the environment is simply and obviously to use less soap. Experiment to find out how little soap you can use without noticing a reduction in effectiveness. You can also use the directory below to find soaps made with less of these harmful ingredients, come in recyclable bottles, and made using responsible manufacturing and testing processes.
If you are a producer of environmentally friendly soap and would like to be featured in this directory, please contact us at sales@bocaraton.com.
If you know of any article or event related to this topic that you would like us to cover, e-mail us at info@bocaraton.com.