Video Sponsor by:
E COLECCION


Lots of Ecoleccion Furniture For Sale. Call Now! Discounted Prices! 561.338.7494
Click Here To View Furniture!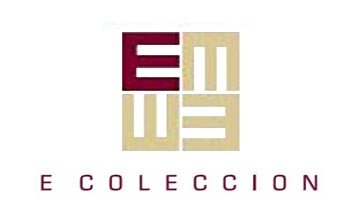 This Fort Lauderdale furniture store carries 'Crafted by hand - Contemporary by design' says it all for this amazing furniture store located in Fort Lauderdale, Florida. Clean, fluid lines are painstakenly created from an artist's perspective. E-COLECCION goes beyond trends, expanding your consciousness, embracing a distinctly organic, yet modern feel. Like nature, no two pieces are the same. Each piece is unpredictable and perfect in it's imperfection. This unrefined sophistication makes E-COLECCION a natural for both traditional and contemporary applications. - Be sure to mention BocaRaton.com when visiting their Fort Lauderdale furniture store. And, be sure to ask them about their interior design services.
ECOLECCION
2033 Wilton Drive
Wilton Manors, Florida 33305
Phone 954.523.2526

Email: Welcome@Ecoleccion.com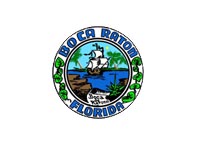 Florida is still a hot market for retirees, but not South Florida, according to an analysis of demographic data by bizjournals.com.
Punta Gorda ranks second among the nation¹s hottest retirement areas.
Seniors outnumber children by almost 2 to 1 in Punta Gorda, where 54 percent of all households receive Social Security checks. Homosassa Springs, north of the Tampa Bay area, ranked fifth, while Sebring, north of Lake Okeechobee, finished sixth.
The top location in the nation among all population sizes is Gardnerville Ranchos, Nev. (pop. 47,000), a few miles southeast of Lake Tahoe. Its senior population grew 45 percent from 2000 to 2005.
For full details of the study, visit bizjournals.com and look for the ³extra² feature in the middle column.
The Business Journal's Darcie Lunsford sat down with Boca Raton Mayor Steven Abrams to talk about how Mizner Park and IBM helped remake Boca Raton from a sleepy retirement town to a urban hot spot.
Top 10 Retirement Areas Nationwide

(1) Gardnerville Ranchos, NV
(2) Punta Gorda, FL
(3) Pahrump, NV
(4) Crossville, TN
(5) Homosassa, FL
(6) Sebring, FL
(7) Del Fio, TX
(8) Brevard, NC
(9) Georgetown, SC
(10) Ocean Pines, MD


Top 10 Retirement Areas in Florida

(1) Punta Gorda
(2) Homosassa Springs
(3) Sebring
(4) Palm Coast
(5) Sebastian-Vero Beach
(6) Naples-Marco Island
(7) Ocala
(8) Sarasota-Bradenton
(9) The Villages
(10) Palm Bay-Melbourne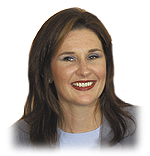 Darcie Lunsford's Hair provided by:
Wild Hare Salon and Spa | 2120 St. Andrews | Boca Raton

SFBJ - ARCHIVES